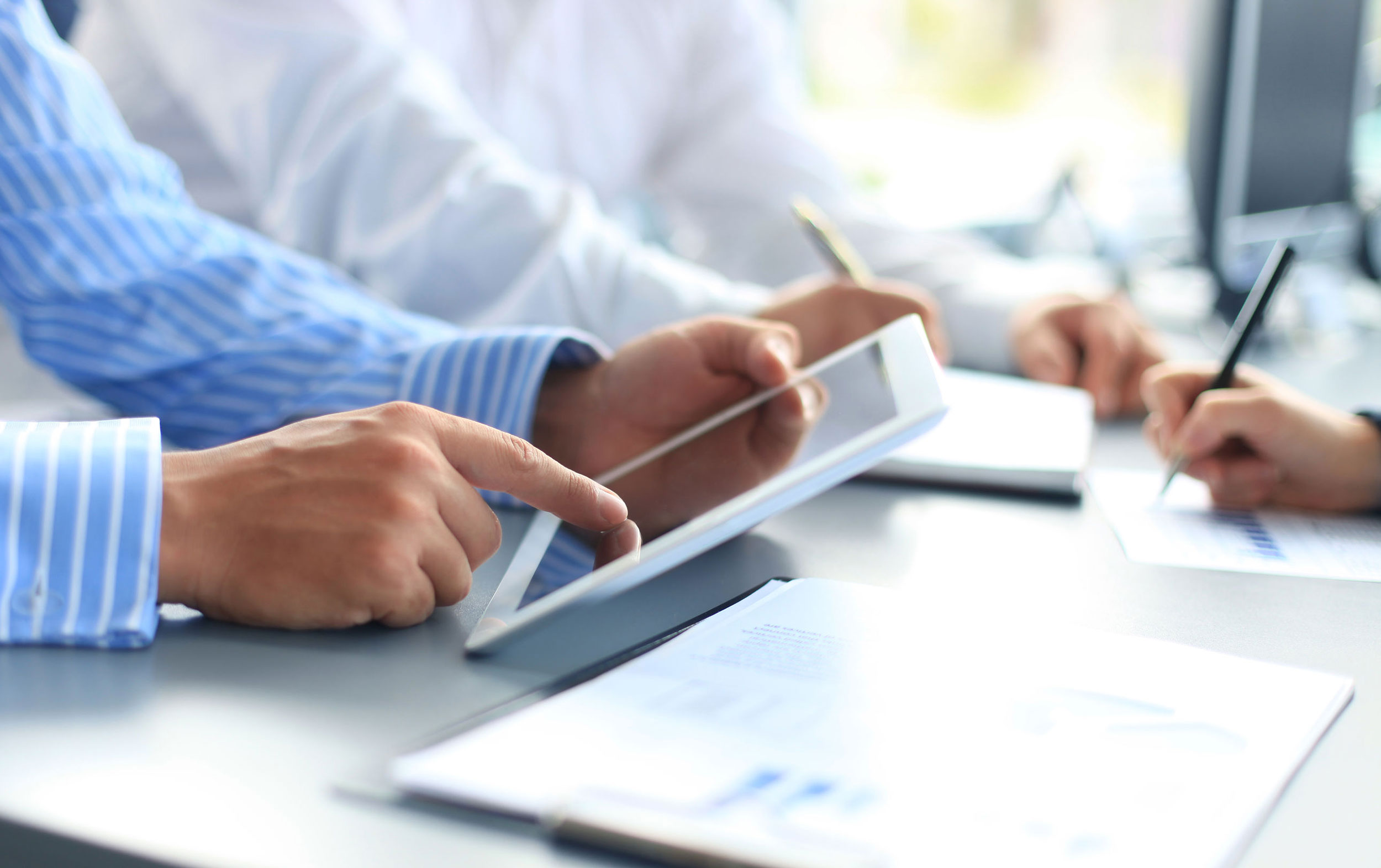 Securing an adept strategic partner is a paramount prerequisite when envisioning and constructing your IT infrastructure. It's a well-acknowledged fact that few companies, particularly those beyond the IT sector, possess the complete spectrum of expertise and resources required for the comprehensive planning, establishment, and operation of a robust corporate IT network.
Are you seeking competent and all-encompassing IT guidance and an obligation-free proposal?
Place your trust in us. We are poised to extend our support as both IT experts and partners, whether you're working with an existing IT infrastructure or embarking on acquiring new equipment. Furthermore, we stand ready to assist you in meticulously selecting and procuring your hardware and software, from servers and PCs to network components and telephone systems.
Do you need help with countless questions regarding your IT infrastructure?
During the setup of our new surgery, IT United provided invaluable support in the planning phase and implemented the complete infrastructure, including PCs, network, backup, and telephone system. Ensuring our patients feel comfortable in our practice is a top priority, and the smooth operation of the surgery is crucial in achieving this. Thanks to IT United's professional assistance, I am able to focus entirely on providing my patients with the best possible medical care.
Dr. Lucia Rössler
You can choose to use individual IT services, optimize your existing IT systems with our help, or outsource your entire IT. IT United provides comprehensive IT consulting and support options.
Whether you need answers or full outsourcing, we've got you covered!
Competent and comprehensive IT consulting

Analysis and development of individual IT strategies

IT workshops and training for employees (throughout Austria)

DSGVO consulting

Clear and comprehensible communication

Highest standards of security and performance

Ensuring maximum availability

Transparent billing

Fair prices
A SELECTION OF OUR CLIENTS